Gabriel's tiles and installation services are all about tailoring style and expertise to your vision. Renovating can seem overwhelming, but our expert tilers strive to make it a simple and enjoyable process. The biggest question that we are asked is where to begin, so we wrote up a little guide.
Step 1: Understanding Your Project | 30 minutes – 1 hour
The trickiest part of choosing new tiles is that you have to enivsion what will look good and the emotions your house should envoke. The first step can take place through our website or preferably we would like you to come down to our showroom at 22 Brendan Dr, Nerang. We advise on colour theory to narrow down a range of tile samples blueprinting your intended style. We then frame things in the budget that best suits you and lastly organize a date to conduct a free in-house quotation.
Click here to see our catalog of tiles.
Tiles Installation Services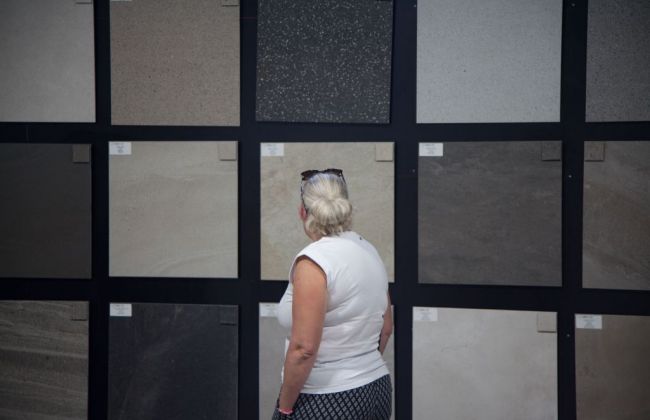 Step 2: Conduct Free onsite quotation 1.5 – 2h hours
The second step is about understanding what you're trying to achieve so we can lay the framework of your vision. Our Qualified Tilers begin by surveying the area to provide a professional opinion and figure out the best approach by identifying the correct measurements of your house in square meterage. Sometimes we spot infrastructure flaws that out network of partners need to solve before pre-tile work. An important step is seeing the tiles you chose in their natural lighting. We also apply our interior decorating knowledge to help you decide what is the best-chosen tile for the area. When all factors are understood we provide a quote.
Click here if you want to organise a free quotation from a qualified tiler at your available schedule
Step 3: Formalise the Quote
When the scale of work and tile of choice is chosen, we then draw up a formalized contract. The next step can take place immediately after step 2 or back at our showroom if you would like time to reflect. We ensure that you understand all aspects of the operation and are 100% happy with the terms of the agreement. Then we book in a start date and a timeline of installation. All points are written in an official contract with a guarantee of a 7-year warranty.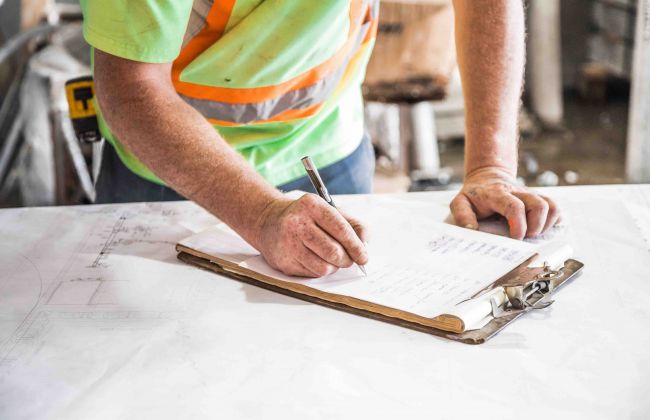 Step 4: Prepping the Area 1-3 Days
The type of zone you want to renovate really affects our preparation. There are many different factors involved depending on it being an indoor/outdoor space or a wet area. The main factories in preparation are:
Setting up the proper precaution for a safe working site
Removal of furniture
Striping existing area's (if required)
Identify falls that need to be rectified
Step 5: The Tiling Process (1-6 days depending on the size of Area)
Tilling can actually be a fast process if the preparation of the site is executed efficiently and accurately. After correct levelling is proven and waterproofing is applied (if needed), tiles are strategically placed in correct order. Tilers apply adhesive on the ground and lay tiles in a carefull manner. Tiles have a drying period of one day. Lastly, the tiler will then apply grout in-between each tile in addition to silicone along the walls.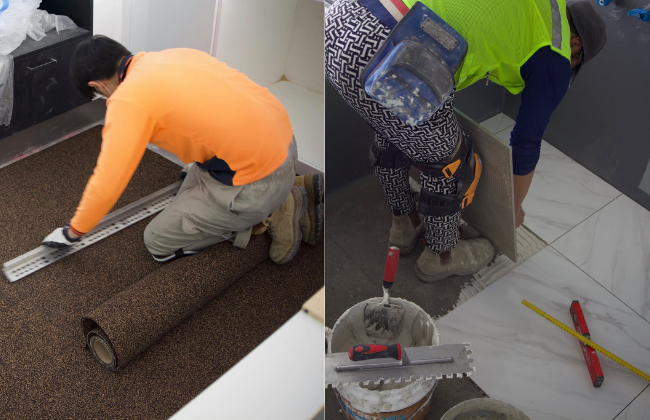 Step 6: Finalisation
After your beautiful new tiles installation services, we then begin analyzing our work to find any inconsistency or errors. We immediately fix them and began cleaning the area. If it is gloss based, we polish the tiles to create a beautiful glow to your new area. We assist in storing your extra tile stock. At Gabriel tiles, we like to welcome our clients as our family so keep your contact details, at your discretion, so we can keep in contact.